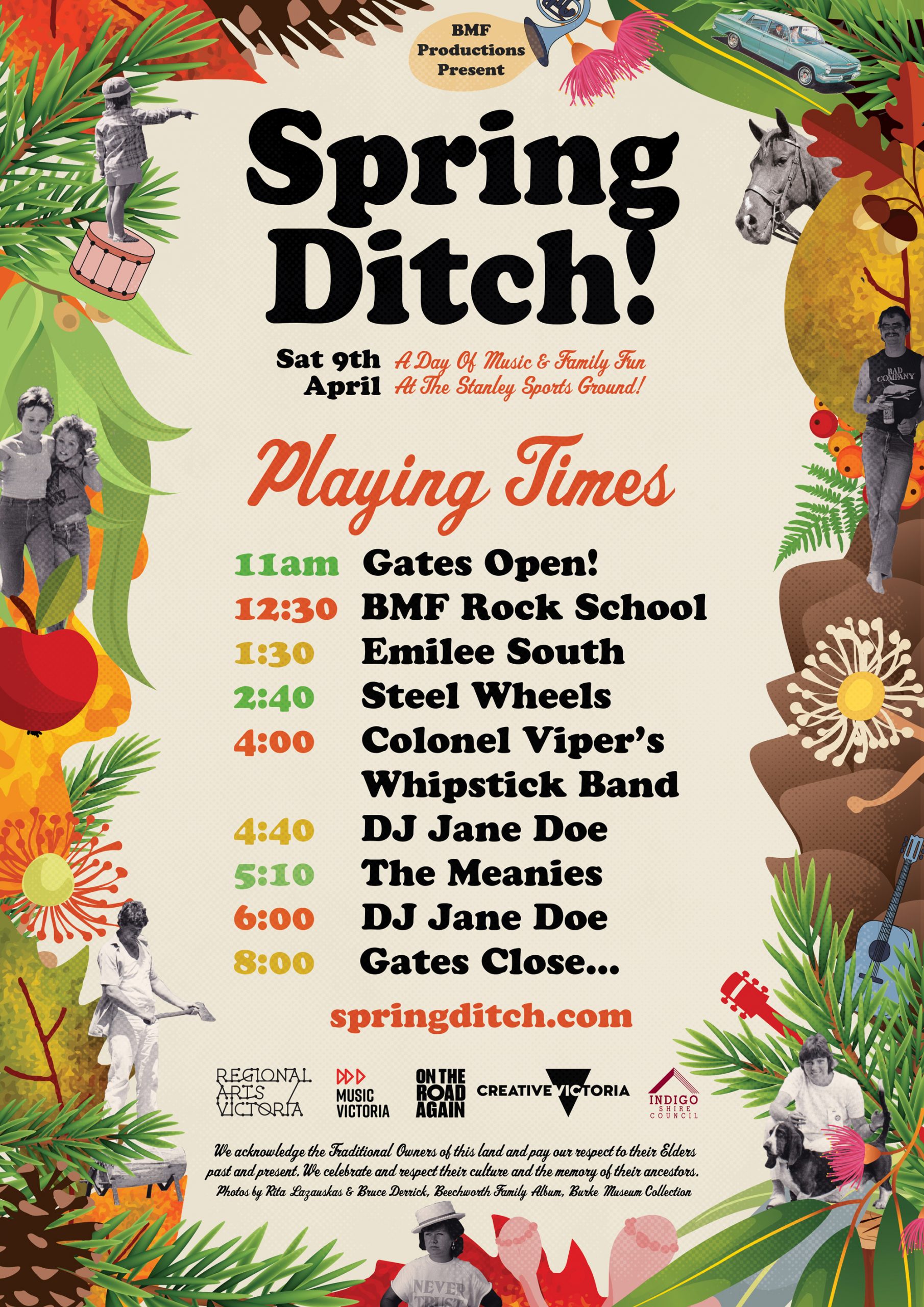 Playing Times
Spring Ditch! playing times are in folks!
11am – Gates Open
12:30 – BMF Rock School
1:30 – Emilee South
2:40 – Steel Wheels
4pm – Colonel Vipers Whipstick Band
4:40 – DJ Jane Doe 
5:10 – Dallas Crane
6:00 –  DJ Jane Doe
8pm – Gates Close
Several woodchopping and strongman displays plus games and kid's races will be run throughout the day between bands.
Static displays – Athenaeum, Goono's History Booth, Vintage Cars & Bikes etc run all day.
Our MC's John Walker and Watty Thompson will be yaking and roving all day as well as operating the spinning wheel! Stay tuned for all the amazing prizes donated by our incredible community!!!
Lazy Acres Pony Rides are 11:30 to 1pm, rest time then 2:30 to 4pm.
Stay tuned for more updates!