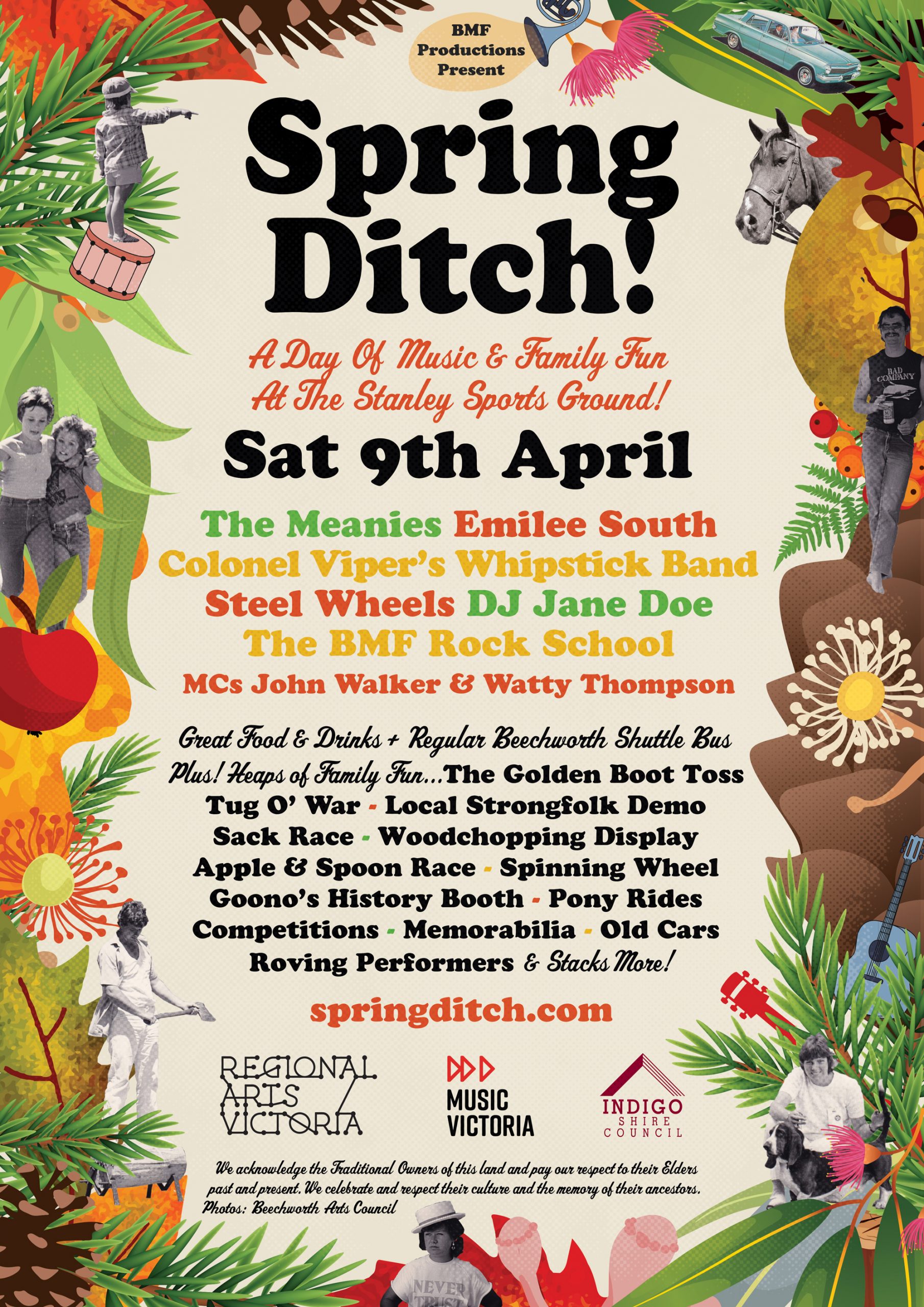 Spring Ditch! is here!
Announcing 'Spring Ditch' – Saturday April 9th 2022.
Proudly presented by Beechworth Music Festival, 'Spring Ditch' promises a fun filled family event with a smorgasbord of original and diverse Australian music with a tip of the hat to the former Stanley New Year's Day Sports – an event for everyone set within the natural amphitheatre of the beautiful, shady and tree lined Stanley Recreation Reserve just 8km from Beechworth.
Headlined by Murray Wiggles Soul Movers and The Meanies, supported by Emilee South, Steel Wheels, Watty Thompson and opening act the BMF Rock School with Master of Ceremonies John Walker, an Australian actor who has appeared in the likes of Full Frontal, The Craic and Blue Heelers. 'Spring Ditch' is a unique new event not to be missed.
Great local food and full bar on the day, also supporting the Stanley CFA and a host of other local communities and businesses, 'Spring Ditch' will be a fabulous day with a touch of nostalgia for families and people of all ages. Tickets available here.
Check out springditch.com for more information. Come along and support this great local event!